Drew Adams
Assistant Professor


Department of Genetics
School of Medicine
Case Western Reserve University
Biomedical Research Building 720
2109 Adelbert Road
Cleveland, Ohio 44106-4955
Tel: (216) 368-4922
Fax: (216) 368-3432
E-mail: drew.adams@case.edu


---
About Drew Adams
Drew graduated from Swarthmore College (B.A., Biochemistry, Highest Honors) and obtained has Ph.D. in Organic Chemistry at Harvard University (Prof. David A. Evans). He then undertook postdoctoral studies with Prof. Stuart L. Schreiber at the Broad Institute of Harvard and MIT within the Center for the Science of Therapeutics. There he used high-throughput screening to identify small molecules that modulated cellular redox state and to characterize the response of nearly 1,000 cancer cell lines to ionizing radiation and other cell stress-inducing molecules. Drew joined the Genetics Department in 2015 as an Assistant Professor and Director of the Small-Molecule Drug Development Core, a newly-built facility enabling high-throughput screening of bioactive and diverse chemical libraries.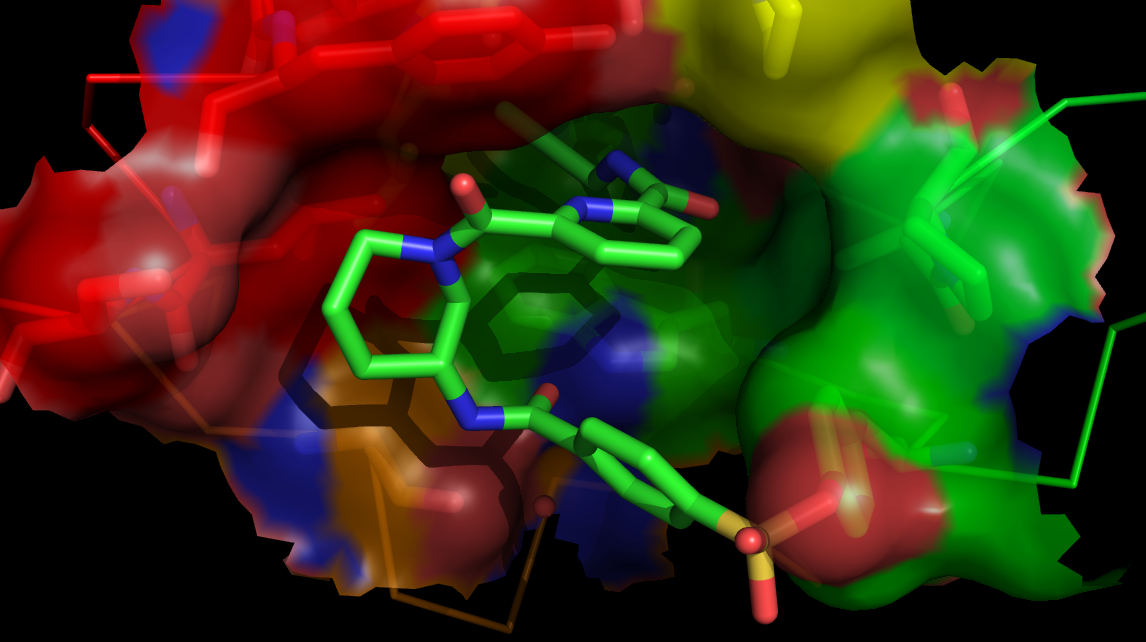 ---
Research
The Adams Lab works at the interface of chemistry and biology, first using synthesis and high-throughput screening to identify new bioactive small molecules, and then using chemical biology techniques to characterize the cellular mechanisms of leading hits. Our specialized expertise has led to productive collaborations with multiple researchers in neurodegenerative disease, and a central focus of the lab is to elucidate key mechanisms controlling the formation of oligodendrocytes from oligodendrocyte progenitor cells. Oligodendrocytes produce myelin throughout the CNS, and loss of oligodendrocytes underlies several neurological diseases. Small molecules that enhance the differentiation of OPCs to oligodendrocytes may enable the regeneration of functional myelin and have therapeutic impact in these debilitating diseases.
Our work, a close collaboration with Prof. Paul J. Tesar (CWRU Genetics) as well as Prof. Robert H. Miller (George Washington University), builds on an earlier small-molecule screen that identified imidazole antifungals as enhancers of remyelination in vitro and in vivo (Najm et al., Nature, 2015). Our unpublished work has identified novel mechanisms-of-action by which these and other molecules identified in our more recent high-throughput screens enhance the formation of oligodendrocytes. Ongoing work seeks to expand on these mechanistic insights while also optimizing small-molecule inhibitors of the key targets our work has identified.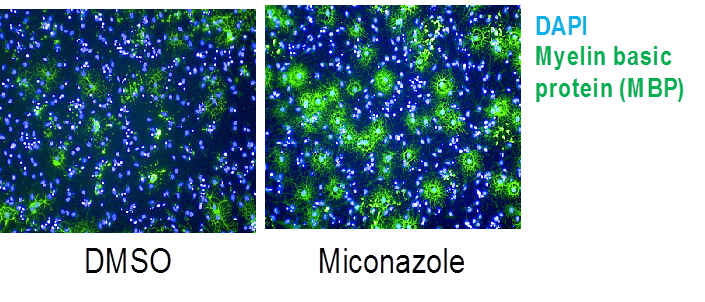 ---
Selected Publications
Yard BD, Adams DJ, Chie EK, Tamayo P, Battaglia JS, Gopal P, Rogacki K, Pearson BE, Phillips J, Raymond DP, Pennell NA, Almeida F, Cheah JH, Clemons PA, Shamji A, Peacock CD, Schreiber SL, Hammerman PS, Abazeed ME (2016)
A genetic basis for the variation in the vulnerability of cancer to DNA damage.
Nat Commun;7:11428
See PubMed abstract
Rees MG, Seashore-Ludlow B, Cheah JH, Adams DJ, Price EV, Gill S, Javaid S, Coletti ME, Jones VL, Bodycombe NE, Soule CK, Alexander B, Li A, Montgomery P, Kotz JD, Hon CS, Munoz B, Liefeld T, Dančík V, Haber DA, Clish CB, Bittker JA, Palmer M, Wagner BK, Clemons PA, Shamji AF, Schreiber SL (2016)
Correlating chemical sensitivity and basal gene expression reveals mechanism of action.
Nat Chem Biol;12(2):109-16
See PubMed abstract
Yard, B.; Chie, E. K.; Adams, D. J.; Peacock, C.; Abazeed, M. E. (2015)
Radiotherapy in the era of precision medicine
Seminars in Radiation Oncology;25, 227-236
Adams, D. J.; Ito, D.; Rees, M. G.; Seashore-Ludlow, B.; Puyang, X.; Ramos, A. H.; Cheah, J. H.; Clemons, P. A.; Warmuth, M.; Zhu, P.; Shamji, A. F.; Schreiber, S. L. (2014)
NAMPT is the Cellular Target of STF-31-Like Small Molecule Probes
ACS Chem. Biol.;
See PubMed abstract
Abazeed ME, Adams DJ, Hurov KE, Tamayo P, Creighton CJ, Sonkin D, Giacomelli AO, Du C, Fries DF, Wong KK, Mesirov JP, Loeffler JS, Schreiber SL, Hammerman PS, Meyerson M (2013)
Integrative radiogenomic profiling of squamous cell lung cancer.
Cancer Res;73(20):6289-98
See PubMed abstract
Boskovic ZV, Hussain MM, Adams DJ, Dai M, Schreiber SL (2013)
Synthesis of piperlogs and analysis of their effects on cells.
Tetrahedron;69(36):
See PubMed abstract
Adams DJ, Boskovic ZV, Theriault JR, Wang AJ, Stern AM, Wagner BK, Shamji AF, Schreiber SL (2013)
Discovery of small-molecule enhancers of reactive oxygen species that are nontoxic or cause genotype-selective cell death.
ACS Chem Biol;8(5):923-9
See PubMed abstract
Adams DJ, Dai M, Pellegrino G, Wagner BK, Stern AM, Shamji AF, Schreiber SL (2012)
Synthesis, cellular evaluation, and mechanism of action of piperlongumine analogs.
Proc Natl Acad Sci U S A;109(38):15115-20
See PubMed abstract
Yuan Y, Wang Q, Paulk J, Kubicek S, Kemp MM, Adams DJ, Shamji AF, Wagner BK, Schreiber SL (2012)
A small-molecule probe of the histone methyltransferase G9a induces cellular senescence in pancreatic adenocarcinoma.
ACS Chem Biol;7(7):1152-7
See PubMed abstract
Evans, D. A.; Adams, D. J.; Kwan, E. E. (2012)
Progress Toward the Syntheses of (+)-GB 13, (+)-Himgaline, and Himandridine. New Insights Into Imine/Enamine Aldol Cyclizations
J. Am. Chem. Soc.;134, 8162-8170
Evans, D. A.; Adams, D. J. (2007)
Total Synthesis of (+)-Galbulimima Alkaloid 13 and (+)-Himgaline
J. Am. Chem. Soc.;129, 1048-1049
Paley RS, Liu JM, Lichtenstein BR, Knoedler VL, Sanan TT, Adams DJ, Fernández J, Rablen PR (2003)
Simultaneous and stereoselective formation of planar and axial chiralities in enantiopure sulfinyl iron diene complexes.
Org Lett;5(3):309-12
See PubMed abstract